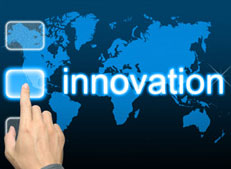 Security Engineering
The ability to protect computer networks and critical infrastructure are among the highest priorities for national security and homeland defense. At Sriven, our solutions are designed to create and/or enhance shared situational awareness of network vulnerabilities, threats, and events within the federal government and private sector.

Sriven's solution sets include predictive, proactive, strategic tools and methodologies to improve situational awareness and incident response for our customers. We enable our clients to act quickly to identify, address, and mitigate cyber threats. We also support development of enterprise resilience to ensure that operations continue during and after a cyber crisis.

Sriven is in the business of helping clients find the best way forward in the way technology is used to protect both people and assets, while maximizing their capabilities. We combine strategic relationships with major communications, network, and application software providers with our deep expertise in a broad variety of technology fields to deliver integrated, proven solutions to meet the most difficult security challenges.