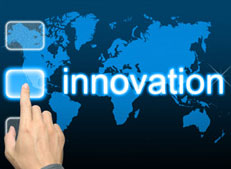 Blackberry Development
If you think of a phone with multiple capabilities, Blackberry is the first that comes to your mind. It is a phone, it is a tablet, and it is a great web surfing device too. Taking these capabilities into consideration, Blackberry development services have also gained acceleration.

Blackberry is generally preferred for business purposes. It is like a mini computer that serves all purposes that too while on the move. Blackberry app development services provide mobility to businessmen without affecting work! The ease in connectivity it provides is the main reason it is popular amongst corporate executives. Users get more control over operations and can access data on the server far away with ease.

Newer models of Blackberry are packed with advanced features that have official requirements. Some features include address book, calendar, CRM, ERP instant messaging, internet etc. Mobile business solutions are now a way of life. And Blackberry development solutions provide you with the most appropriate applications to suit your requirements.
Our Offshore Blackberry Development Services Include:
We provide you with wireless email system development systems
We provide you with wireless email system development systems
Development of an organizer to ease your business,
SMS messaging,
Development of internet based applications.
Applications that have easy access
Built-in-GPS
Easy to customize user interface
Blackberry application development
Blackberry game development.
Why Choose Us for Blackberry Development Services?
Our team has extensive experience in the field of development.
Dedicated customer support for you software
Cost-effective solutions with quality services,
Strict adherence to timeliness,
For expert level of Blackberry programming services, Mobile Apps Development Team (MADT) provides you with the facility to hire Blackberry developers to work dedicatedly on your project and provide you with applications to easy your business processes.