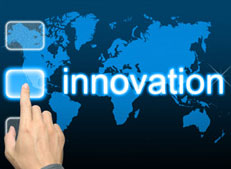 Sriven Consulting
Sriven applications have matured to offer increased functionality and better integration with other enterprise systems. Ironically, the same improvements that make GIS more accessible to end users increase the number and complexity of decisions to be made by IT managers and system administrators. Given the importance of geospatial data to many modern businesses, incorrect choices can impact the supply of services and products to their external and internal customers.
Sriven provides consulting support to help your organization navigate the challenges of GIS implementation, operation, and maintenance. Our subject matter experts can also provide assistance in related matters such as regulatory compliance, process improvement, documentation of locally held business knowledge, and integration of multiple systems following an acquisition or merger.
Benefits
The benefits our customers derive from Sriven's consulting services include:
A vendor-neutral approach to finding the best technology for your organization
Broad expertise in a variety of existing and emerging technologies
Subject matter experts in a variety of practice areas and industry standards
Maximum utilization of existing investments, technologies, and processes
Maximum utilization of existing investments, technologies, and processes
Our experience spans projects for small local service providers and support for nationwide telecommunication infrastructures. No matter the size of your network, our staff can work remotely or on-site at your location to improve the efficiency and quality of your services.
Geospatial Consulting Services
The geospatial consulting services offered by Sriven include:
Business Process and System Analysis
Strategy and Roadmap Development
Broad expertise in a variety of existing and emerging technologies
Return on Investment Analysis
Solicitation Management
Business Process Re-Engineering
Program and Project Management
These services can be deployed standalone, or as a pre-cursor to other Sriven geospatial services such as Solution Engineering or Data Engineering